COVID-19 Novel Coronavirus

Recently, an outbreak of a new coronavirus disease now called COVID-19 (sometimes called novel coronavirus or 2019-nCoV) was identified.
Our best defense is to stop the spread of any virus by maintaining good hygiene and infection prevention and control measures.
Scroll down for more information about Coronavirus and how we can all play our part to protect ourselves and the people we support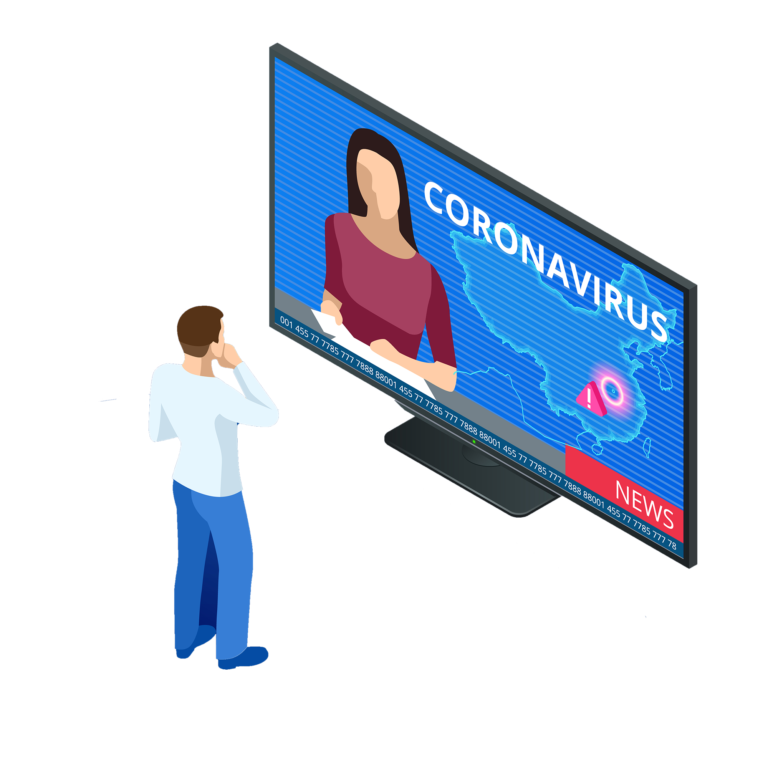 He Panui Uruta Ki Te Whanau
This is an announcement about the pandemic for you and your whānau
MySkill would like to play its part within the sector by ensuring that everyone who supports people within the community or healthcare settings have easy access to infection control learning and the growing number of links of information.
Here you will find easily accessible information and eLearning about:
Best practice infection prevention and control
How to minimise the risk of infection and prevent any spread
Up-to-date information to protect yourselves as healthcare workers and the people you are supporting
Links to other official information about COVID-19
What is COVID-19?
Coronaviruses are a large and diverse family of viruses which cause illnesses such as the common cold, severe acute respiratory syndrome (SARS) and Middle East respiratory syndrome (MERS).
New Zealand is prepared and ready to deal with a COVID-19 outbreak should it occur here. The risk of an ongoing outbreak is low-moderate, and the Ministry of Health are monitoring the situation closely.
What do we need to know as healthcare workers?
Infection prevention and control practices are always important when providing support to people who may be vulnerable or have weakened immune systems.
Below you will find a link to eLearning that is based on the NZ Certificate in Health and Wellbeing Level 2 unit standard.  Because this is available free on our website, we are unable to provide NZQA assessment, however, if you would like to have your team get the unit standard just give us a call.
Click on the button below to enter the free course on Infection control
The organisation that you may work for will also have policies and procedures in place for infection control and what you might need to do when caring for someone who is unwell.  If you have any questions you should discuss these with your direct manager. 
What can we all do?
We can all take some simple steps to help stop the spread of diseases like COVID-19.
Avoid close contact with people with cold or flu-like illnesses.
Cover coughs and sneezes with disposable tissues or clothing.
Wash hands for at least 20 seconds with water and soap and dry them thoroughly:

before eating or handling food
after using the toilet
after coughing, sneezing, blowing your nose or wiping children's noses
after caring for sick people
For the most up to date information regarding the current situation in New Zealand, please click on the button below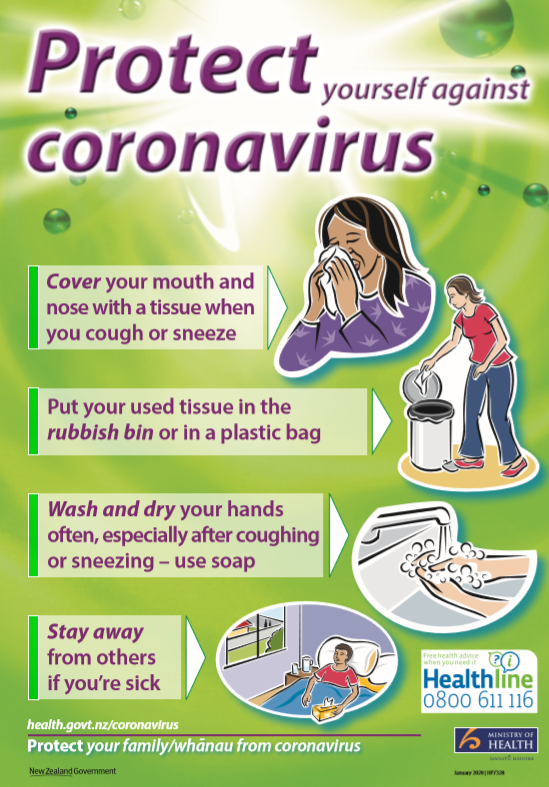 For more information from the New Zealand Ministry of Health, click on the link below.